Island Wheelers Cyclo Cross
20 Oct 2013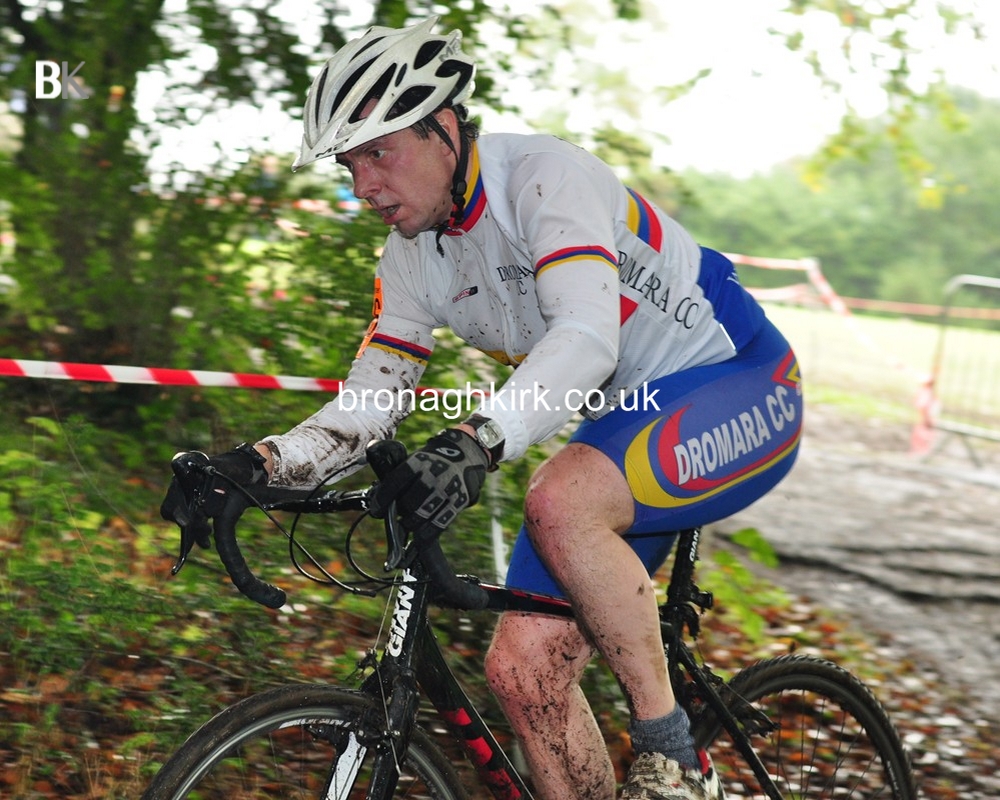 Coalisland based Island wheelers CC promoted round three of the Ulster Cyclo Cross series today in Windmill Wood, Dungannon.
It was the first wet race of this years series and despite there being a race on down south, over two hundred competed in the various races.
The day began with the youth events and there was another big turn out especially from revived Belfast Club VC Glendale and Bangors North Down CC.
Paul Ferguson (North Down) showed his versatiltiy to win the MTB support race while another top road racer Gary Jeffers (East Tyrone) won the cyclo cross 'B' event.
As the 'A' race started the rain came on again making the course very slippy!
The current National Champion Roger Aiken (Banbridge CC) was in fine form taking the win by two minutes from David Montgomery another former Banbridge CC member. Glen Kinning was third (East Antrim) closely followed by Jason Henry.
Full results will be posted later on www.cyclingulster.com
All photos taken by me that appear on this site or social media will contain a watermark for child-protection reasons. The watermark makes it more difficult to download and maliciously doctor the photos, and enables the original photograph to be more easily traced.